There's no denying how various industries have been rapidly changing in recent years. The automotive industry is no exception. Thanks to the advancement of technology, the push for sustainability, and changing consumer behavior, the industry has significantly been evolving. Also, consider the rise of digitalization, increase in automation, and the emergence of new business models, as they have all been revolutionizing the industry. Plus, the COVID-19 pandemic has further led to key changes and significant shifts in the industry.
In this article, we'll share with you how the automotive industry is evolving. Keep on reading to learn more about the new and emerging trends in the industry.
1. Shared Mobility
Shared mobility is gradually gaining traction in different cities and countries around the world in recent years. For the uninitiated, this refers to the use of transportation services and resources shared by multiple users. Whether it's a vehicle, motorcycle, or even a scooter, it provides users with short-term access to one of these transport modes as necessary.
Perfect examples of shared mobility include ridesharing, carsharing, bike-sharing, e-hailing, and micro-transit. This has become an excellent alternative to traditional ownership of vehicles. Not only does it prevent unused vehicles, but it also reduces the cost of mobility. Most importantly, it decreases the waiting time of fleets and control pollution emitted by both petrol and diesel vehicles.
Shared mobility has key implications among vehicle owners and even other key players in the industry such as insurance. For instance, car owners must get high-risk insurance to promote the utmost protection since they share vehicles with multiple passengers for ridesharing. The same is true for trucks and trailers used by businesses for the transport of goods and materials.
2. Connectivity
The world is becoming smaller and smaller. This planet becoming a global village can be attributed to no less than the increase in connectivity. And this connectivity applies to the automotive industry as well. Think of how major cities in the world build a mobility ecosystem for the benefit of their people.
Today, vehicles have digital identities that set them apart from each other in a given network. This allows for easy vehicle tracking, the management of vehicle fleet, and safety on the road. Also, it enables robust communication between vehicle drivers and/or traffic management personnel. Ultimately, it creates a mobility ecosystem that ensures efficiency, vehicle performance, and road safety.
3. Autonomous Vehicles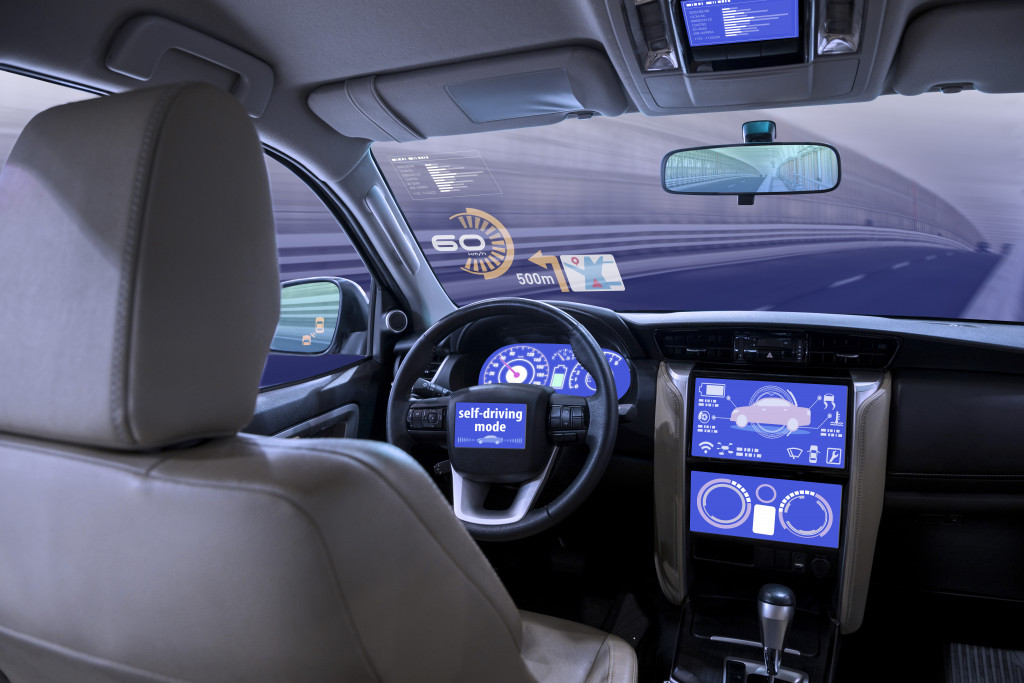 Autonomous vehicles are slowly emerging in the automotive industry. Also known as self-driving vehicles, they require minimal to zero human intervention. As the name suggests, they do not necessarily need human drivers for daily transportation.
What's great about autonomous vehicles is that they require less use of public utility platforms. Instead, they offer individual mobility to new user groups. As a result, this fleet of autonomous vehicles results in the expansion of last-mile deliveries, reduction of delays or downtime, and safety of public transportation.
4. Electrification
The use of electric vehicles (EVs) is gradually seen in the public. There will be more and more EVs running on the roads used as modes of transportation. They are great alternatives to current vehicles that use fossil fuels and release emissions. As we are aware, the fossil fuel reserves on the planet are depleting. Also, the use of current vehicles is harming the environment.
What's good about EVs is how they can contribute to emission-free mobility and help save the environment. However, business owners and leaders must look into EV concerns such as high pricing, poor battery, fleet electrification, and more production.
5. Going 'Pink'
Aside from going 'green' through the use of EVs, the automotive industry is also heading towards promoting the pink of health. This push has become all the more apparent due to the COVID-19 crisis. The pandemic has emphasized health, wellness, and well-being (HWW) features in vehicles.
A few examples of HWW features in vehicles include in-vehicle air purification, real-time pollution analysis, and seats with massage functionality. In fact, these vehicle types with HWW features are expected to grow by about 25 percent between 2019 and 2025. Expect companies in the automotive industry to build, develop, and design more of these cars in the years to come.
Key Takeaway
The automotive industry is indeed evolving. As the notable PwC organization in the Netherlands puts it, the industry can be described as "eacsy"—electrified, autonomous, connected, shared, and yearly updated. Be sure to consider the five new and emerging trends in the automotive industry discussed above. Whether you're a car owner, a business leader running a fleet, or a government official seeing the transportation, it pays to know where the automotive industry is heading.